Want to recapture the skin of childhood?
Macadamia nut oil can help.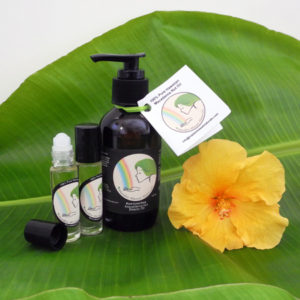 In childhood, our skin naturally secretes Palmitoleic acid, a fatty acid that gives skin its plump, dewy appearance. This acid diminishes significantly as we age.
Macadamia nut oil, with a chemical composition extremely high in Palmitoleic acid that's not found in most other oils, acts as a nourishing moisturizer especially for maturing skin. It helps to reduce the appearance of wrinkles and fine lines that come with aging.
This pure Hawaiian oil also more closely matches the sebum of our skin than other oils, enabling it to rapidly absorb for instant hydration and beneficial effects. It's also wonderfully nourishing for hair, helping to reduce color fading and create a shiny, tangle-free, frizz-free finish.
Benefits of Macadamia Nut Oil
Extremely moisturizing and nourishing, especially for mature skin; reduces appearance of wrinkles and fine lines; restores and regenerates
Hydrates dry and rough skin
One of the highest sources Palmitoleic acid, which has a chemical profile very similar to the sebum of human skin
Absorbs rapidly into skin making it one of the most ideal carrier oils for massage
Highly anti-oxidative
High Vitamin E content
Lightweight moisturizer for hair
Beneficial effects on scars, minor wounds and some common skin conditions such as psoriasis and eczema
Natural UV protection
Non-toxic, non-allergenic and non-staining
Non-greasy and does not clog pores
For Face & Body: Smooth directly on dry or moistened skin until absorbed. Reapply as desired.
For Hair: Massage a small amount into damp hair. Cover and leave on hair one hour to overnight. Wash and condition.