Purpose-Driven Hawaiian Beauty Oils
Good for your skin and good for the planet.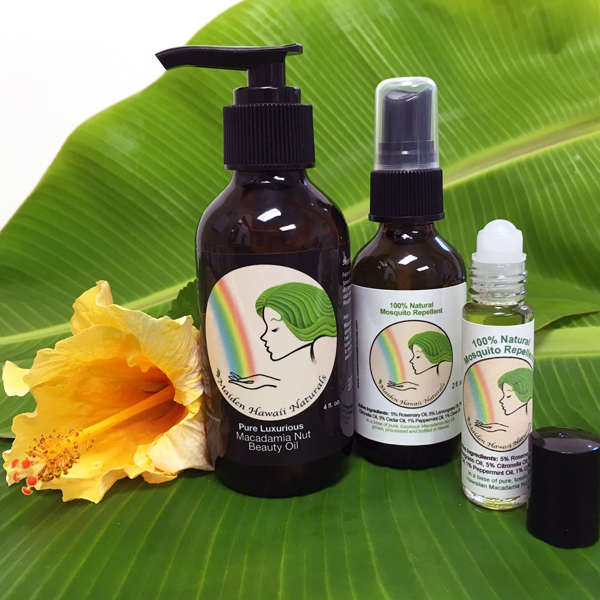 A simple, all-natural beauty system that centers around Hawaiian oils, Maiden Hawaii Naturals is produced by Pacific Biodiesel and grew out of this Maui company's commitment to sustainable, community-based renewable energy.
Our 100% pure Hawaiian Macadamia Nut Beauty Oil is extremely moisturizing and provides an abundance of benefits for skin and hair. Grown, processed and bottled in Hawaii, our oils are made from nuts and seeds that are also used by our company to produce the highest-quality biodiesel in the country.
Our natural mosquito repellent has an 80% base of pure macadamia nut oil blended with essential oils including rosemary, lemongrass and citronella.  It's easily applied and non-greasy.
When you see these products, you're supporting an interconnected sustainability system that's making a real impact here in Hawaii and beyond.